PLACES FOR US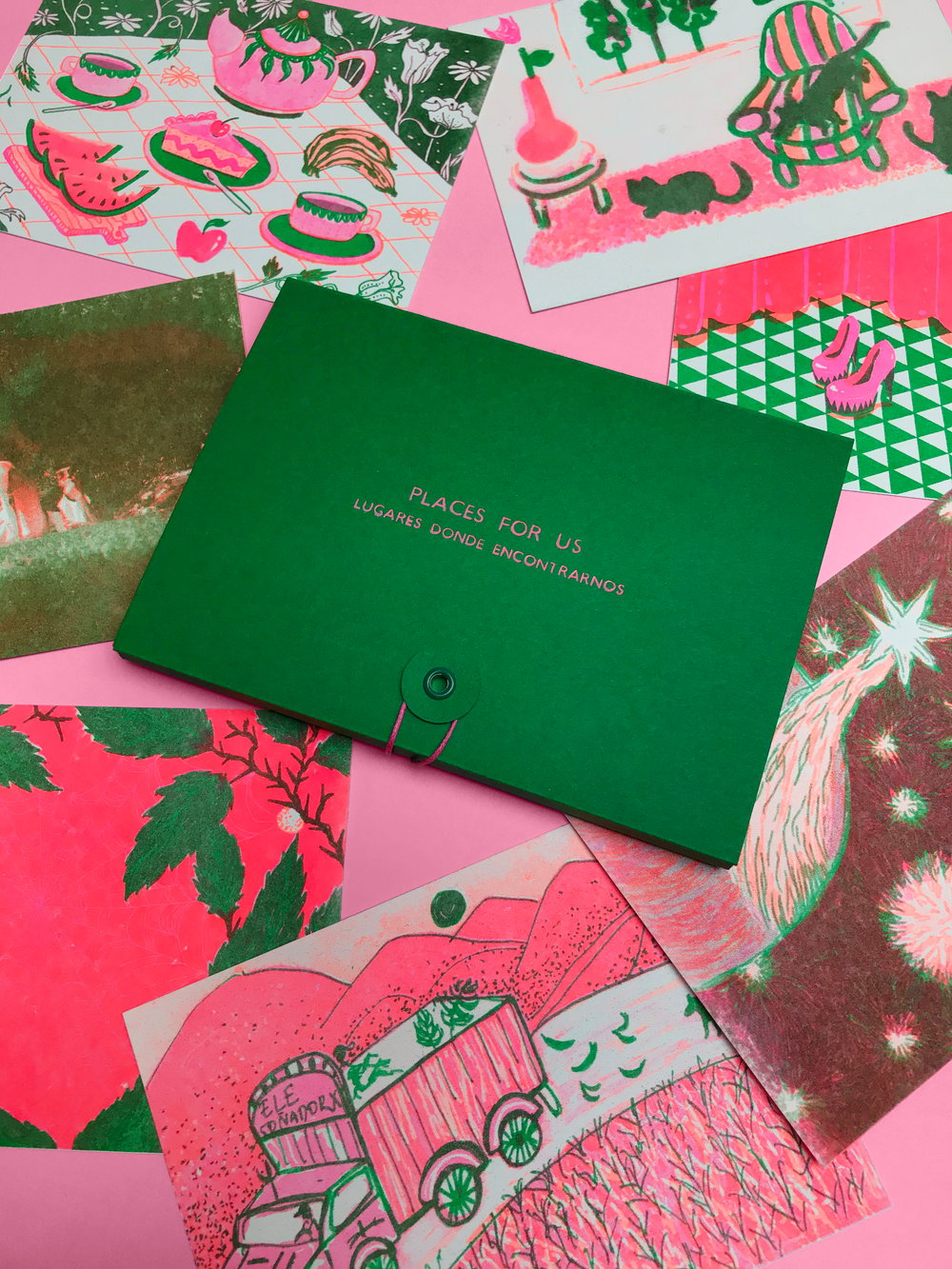 by Membrana
Year: 2020
Place: London,UK.
Language: English & Spanish
Technique: Risograph, screen-printing, foil stamping.
Size: 10.5 x 14.8 cm
33 copies.
This publication was made during the COVID-19 pandemic. Based in different continents, we wrote nostalgic poems to each other to feel closer. While waiting patiently to meet again, our memories blended with places we'd love to visit "when this is all over". Share your wishes, let these postcards travel and cross their destinations with whoever belongs to them.