ALGUNA VEZ FUIMOS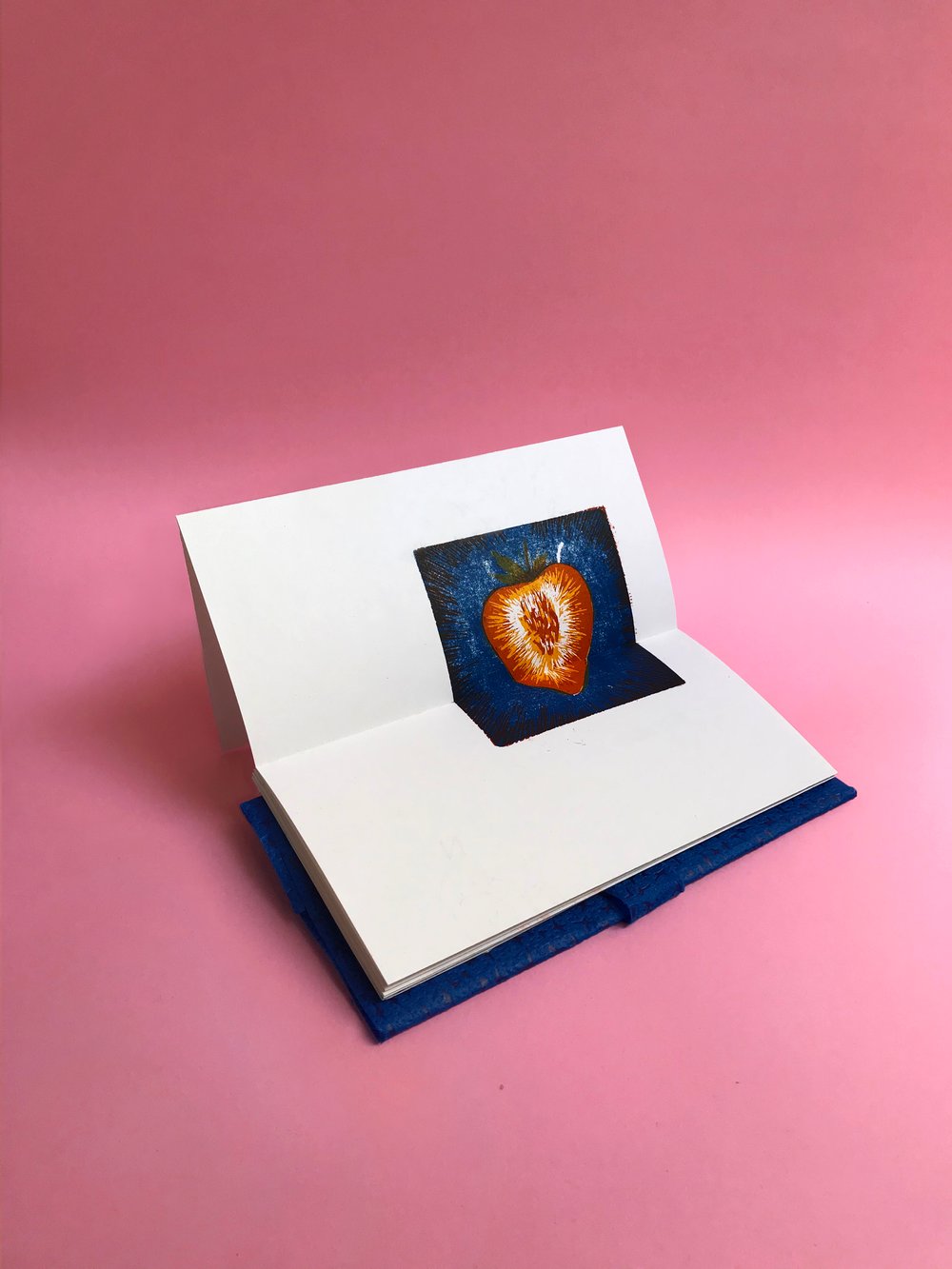 by Membrana
Year: 2019
Place: Lima,Perú.
Language: Spanish & English
Technique: Woodcut, stamps
Size: 11.5 x 23.5 cm
50 copies.
En/
This book addresses our desires, insecurities, and expectations of a prolonged childhood.We decided to translate all those thoughts into poetry, stamps, and ink in an attempt to face adulthood.
Es/
Alguna vez dejamos de ser para convertirnos en poesia,sellos y tinta. La publicación aborda nuestros deseos, inseguridades y expectativas de una niñez prolongada.